The Kiosk
If you are looking to grab a walk, our kiosk is located in the Lower Ceilidh of the John Deutsch University Centre (JDUC). You will find us behind the stairs up to QP, opposite the P&CC. Swing by during our hours of operation to get a walk!
The Office
If you are looking for our office, we can be found in JDUC 044. If you are in the Lower Ceilidh, facing the doors to the P&CC, take the hallway to your right. Take the first left, then the first right. We are the first office on the left from there. Feel free to stop by during our office hours to ask any questions!
Check out the map below to see where we are!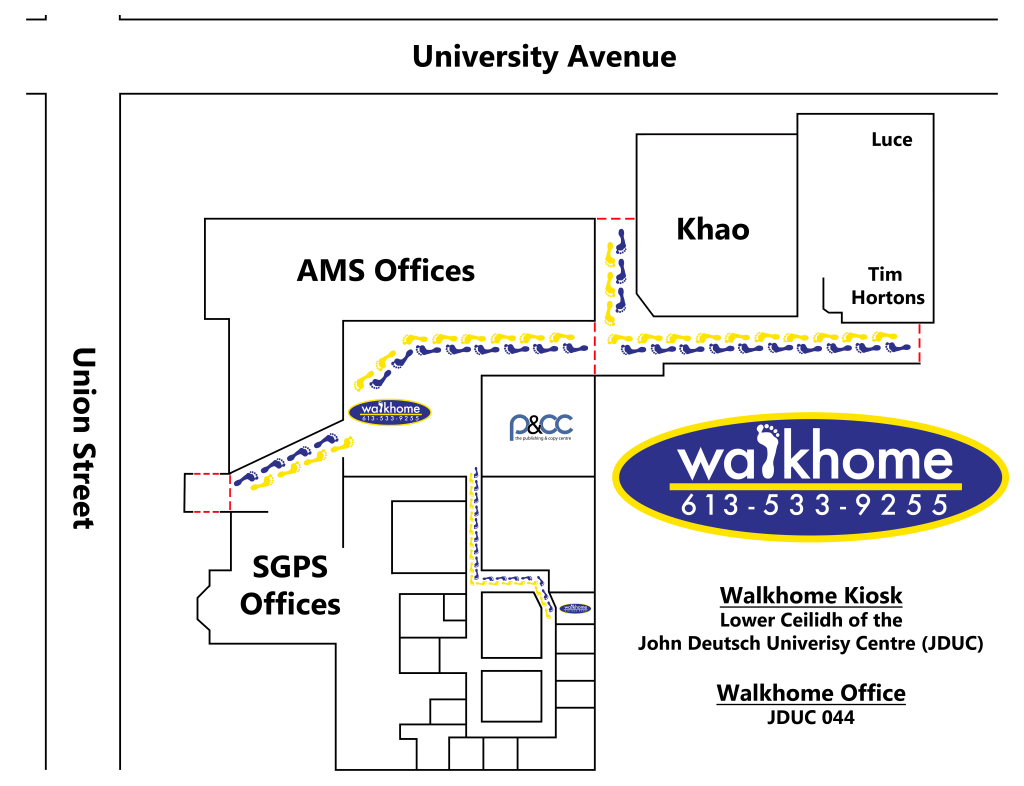 Our Boundaries
Walkhome staff love to walk and talk, however, in order to allow us to serve as many students as possible, we do have set boundaries. Walkhome operates within the following borders:
West: West Campus
North: York Street
East: Lake Ontario
South: Lake Ontario
For a more detailed look, click on the map!
If you want to be picked-up/dropped-off outside our boundaries, still give us a call! Depending on how busy we are, we may be able to accommodate you!